Our Approach 
There is much more to C3C solutions than the technology we create. We are first and foremost a diverse group of talented people who are passionate about what we do. We are committed to innovate, putting our customers first, and offering a work environment in which employees can thrive and grow.
Our core competence is to build hybrid, platform agnostic, distributed, yet integrated, scalable and extensible enterprise class web and mobile applications leveraging prominent and proven open source technologies offering transactional, Business Intelligence, Data Analytics, and Artifcial Intelligence to the underlying problem domain with an intriguing User Experience.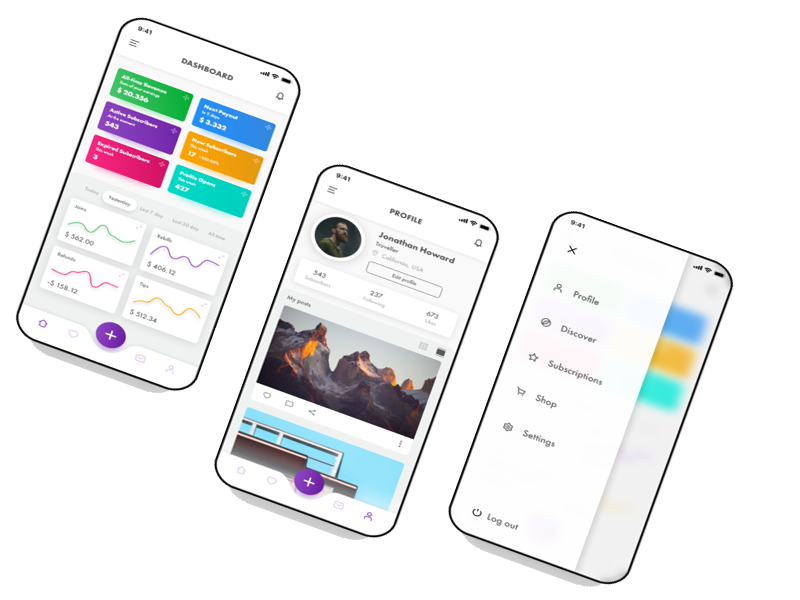 C3C Solutions endeavors to convey a lasting wellspring of business achievement and upper hand to our clients. Utilizing industry best practices and an exceptionally proficient group of specialists, we plan to convey world class creative items and incentive for cash to clients over the globe.
OUR VISION
To give a start to finish IT business arrangement in an exact way for the necessary ventures with rising advances and to turn into a first rate IT specialist organization, everywhere throughout the globe. Our plan to convey simple to utilize and very much designed monetary frameworks to our clients by giving proficient and expert arrangements and products.Based on our long periods of administration experience, we center around giving a lot of normalized and concentrated answers for fundamentally improve the effectiveness of data framework development.
OUR VALUES
We worry for the clients fulfillment and joy more than our business benefit. We partner with the future advancements and developments to give a flat out business arrangement that makes your endeavor as an inimitable one.
OUR MISSION
To outfit a ultra current arrangements just as the administrations to raise the venture that stands apart from the group in the serious commercial center. We as a product improvement organization anticipate fathoming more noteworthy issues and create ventures that are mind boggling, yet in addition advantageous for society. We accept that "Consumer loyalty is irrefutably the way to progress" and in this manner we attempt to upgrade our client experience by furnishing them with on-time ideal arrangements at reasonable expense.
"We at Adams Creative recently used C3C Soluitions to assist us in SEO. They performed a phenomenal job for us and helped us to achieve our strategy and goals in the exact timelines specified. Outsourcing these tasks can always be a risk but C3C Solutions Team was always in contact with me offering updates and latest developments. I found their prices to be very competitive and reflected well the great work they carried out on our behalf. I thoroughly recommend C3C Solutions for any Online strategy, online marketing, SEO and Web Creative." – Philip Cervera (Head of Business Development)
The team at C3C Solutions have played a critical role in the development of our analytics platform. Our work with them is based on a strong partnership, far more valuable than a traditional offshore development relationship. Their work is of an exceptionally high standard and the whole team regularly goes the extra mile to support our business. Whatever the challenge, be it technical or operational, C3C Solutions have always delivered on time and on budget.
The technology solutions provided by the C3C Solutions have been tremendous assets for our company. They have enabled us to save significant money while at the same time providing us tools that allow a new level of monitoring, control and evaluation. However, from my viewpoint the most important thing I can say about C3C Solutions is that they have provided Sullivans with solutions that have proved to be invaluable.
Manish Paul
Founder & CEO
Experience includes Business planning, Market Research & Analysis, Internet Marketing Strategy Development, Social Media Marketing, Lead Generation, Sales, Account Management, Pre-Sales, People Management & Competitive Analysis.
Parul Sharma
Director of Design
Experienced Designer with a demonstrated history of working in the graphic design industry. Skilled in Adobe Photoshop, Adobe Illustrator, Project Management, Microsoft Office, and Social Media. Strong arts and design professional with a Master of Computer Applications – MCA focused in GRAPHIC DESIGNER from Canada University of Engineering and Technology.
Sonia Rana
Head Of Technology
Having more than 8 years in software design and development for Mobile and Enterprise Products, Product Management, Integration platforms, Web Integrations and Enterprise Architecture spanning domains like Payments, Retail, Telecom, Lending & Financial Services
Sushant Singh
Head of Sales
Some of my expertise that I bring on board are Project Management, Project Marketing, Design & Build services, Landlord Advisory, Landlord Representation, Corporate Real Estate, Marketing & Sales, Business Development & implementation of the strategic business plans through establishment of strategic partnerships.